1971-72 Buick Skylark / GS Exhaust System
The 1971-72 Buick Skylark / GS Exhaust system kit has been reproduced from original pipes and original drawings. The standard exhaust system on the both the big block and small bock cars used 2 1/4″ head pipes and 2″ tail pipes. Our systems come as a kit with the correct size head pipes with correct flats, correct flanges, correct size mufflers logo deleted and correct tail pipes with angle cuts All the correct hangers, clamps and screws for ease of installation are included as well as installation instructions and diagrams. Strap clamps and retainers are available to the purist who has to have it the way it left the General. A concours show package is available for the customer who wants attention to detail beyond all other.
(N-25 tail pipes and hangers also available)
Ask about our performance package for our customers who are lucky enough to have the big old ground pounding 455, and our turbo mufflers to add insult to injury!
Buick GS 350 Kit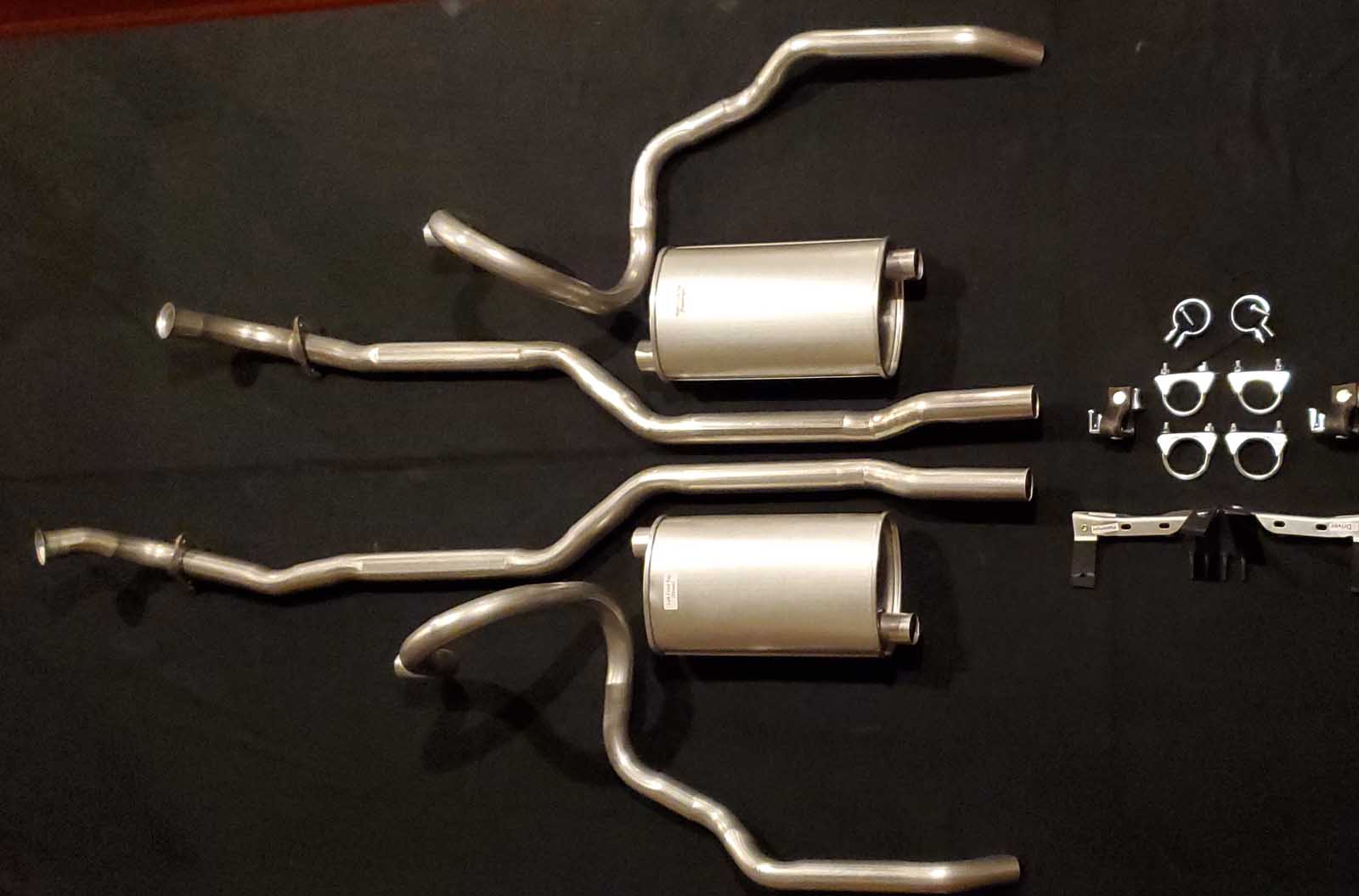 Buick GS 455 N-25 Kit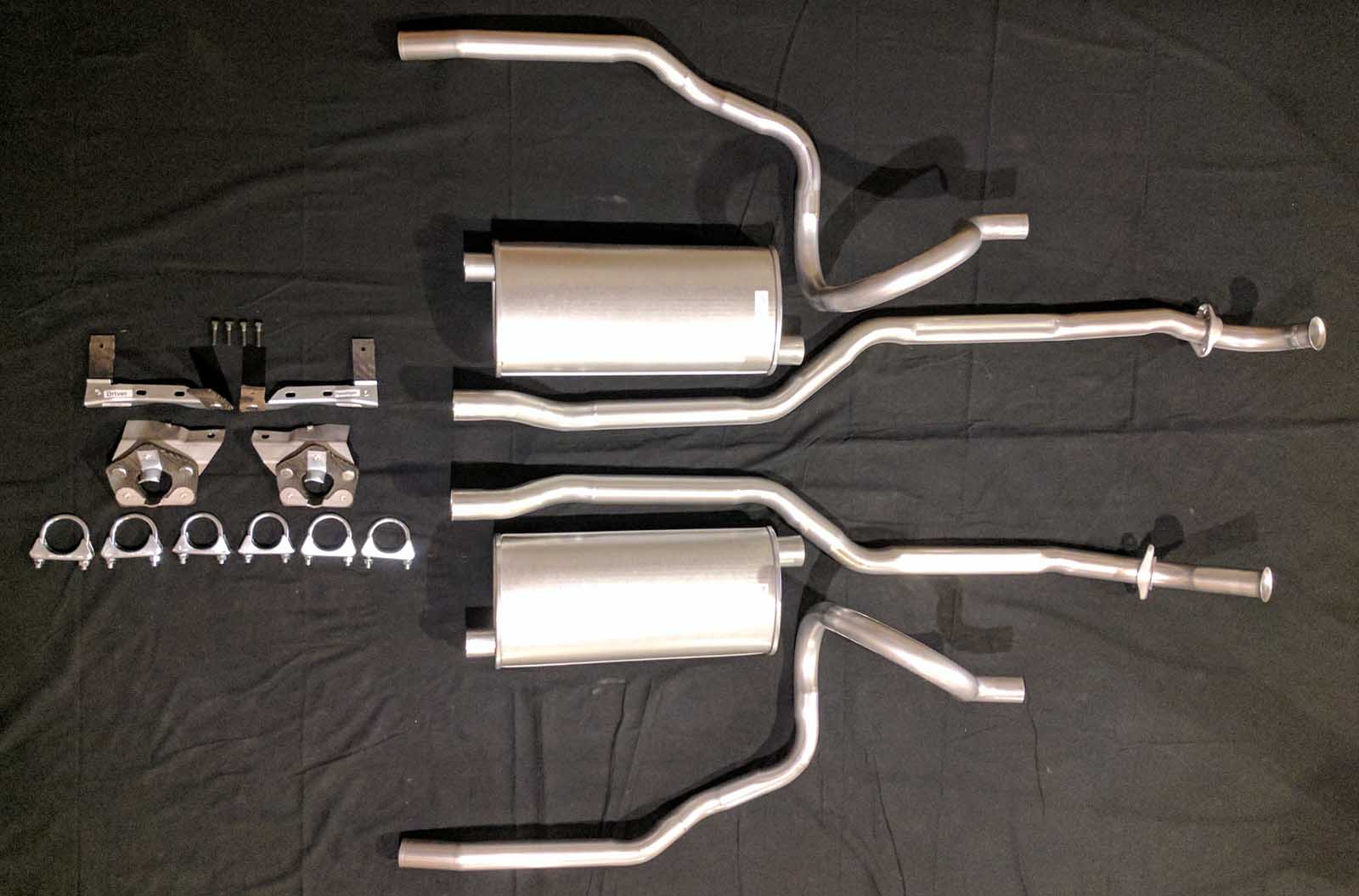 Ask about our performance package for our customers who are lucky enough to have the big old ground pounding 455