1969 Camaro Big Block Exhaust System Deep Tone And Resonator System
1969 Camaro Big Block Deep Tone Exhaust Kit. This kit includes 2 1/4″ head pipes with correct flats and wrinkle bends, 2 1/4″ over axle pipes 2″ tail pipes with correct flats and angle cut. Correct muffler reproduced from an original will be included as well as extensions donuts and flanges. This kit includes all the correct rounded bottom and guillotine clamps. Correct two hole front hangers and right and left tail pipe hangers with correct screws and built-in strap clamps. Small and big block heat risers are an option as well as stud kit with correct lock nuts. Chrome tail pipes and resonators which were standard depending the time of the year in which the vehicle is built are available and the chrome tail pipes are reproduced as original by building, cutting and welding the pre-chromed section back on. Kit will include installation instructions and diagrams for easy assembly.
Ask about our turbo mufflers for a little extra roar!
1969 Camaro Big Block Deep Tone Exhaust System Kit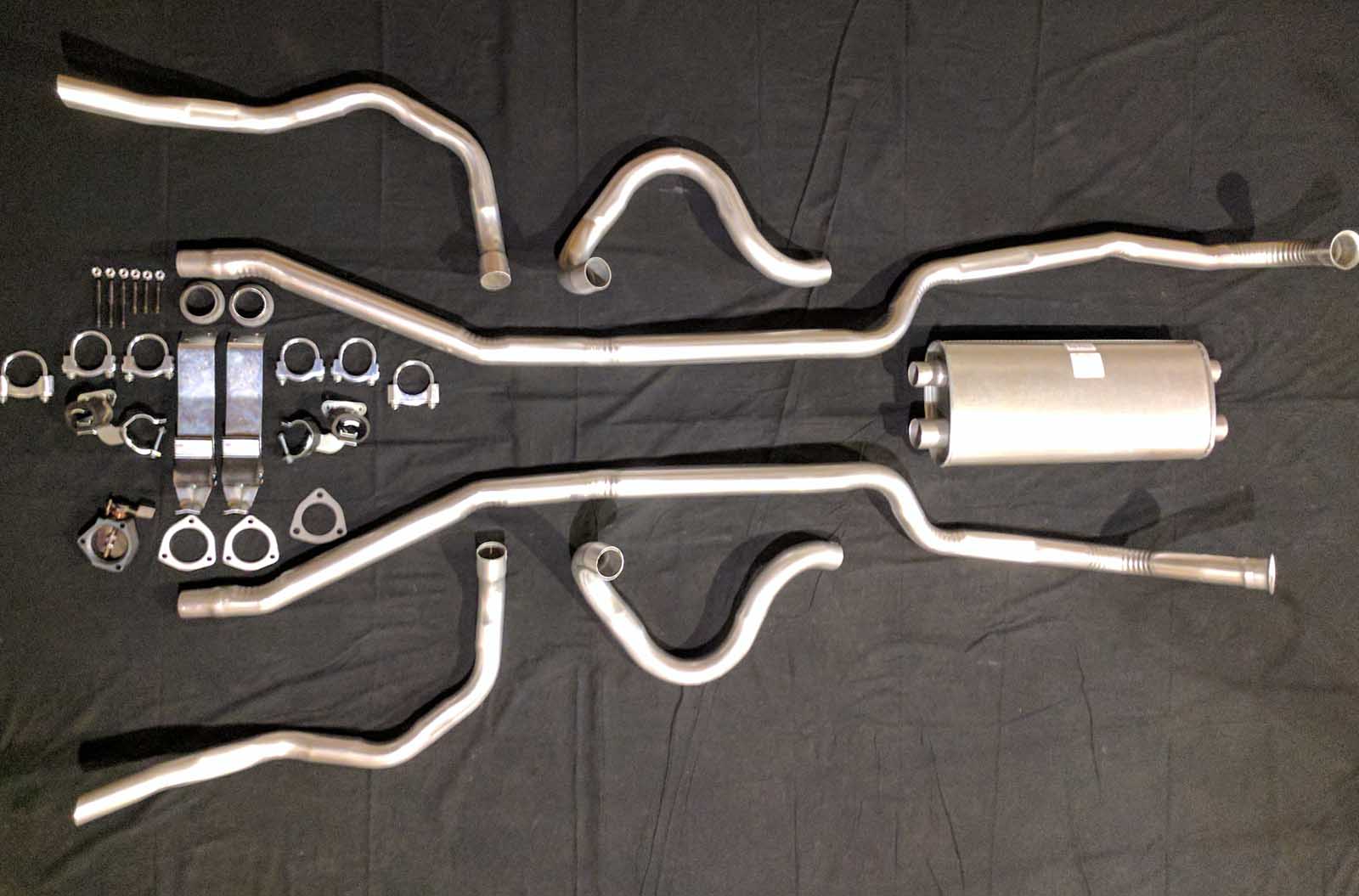 1969 Camaro Big Block Resonator Exhaust System Kit