1970 Chevelle Small Block Exhaust
The 1970 -72 Chevelle Model year dual exhaust systems consisted of 2 1/2″ head pipes and 2″ tail pipes. All of the small block cars from 1968 -1972 had a small resonator which ended with a 2″ outlet. Our reproduction exhaust kit comes 14 ga aluminized with correct 2 1/2″ head pipes with wrinkles and flats, correct extensions, donuts, flanges, mufflers, 2″ tail pipes with correct resonators. Original resonators were welded on but this would be the responsibility of the customer allowing them to get a final location of tip outlet. (We can provide tail pipes without resonators for less of a cost) Also provided would be GM style clamps, installation instructions, diagrams and sealant. Our exclusive reproduction hangers are available with this system, as well as correct GM heat riser and stud kit with correct lock nuts. Ask about our concourse show package for those who like it just a little bit better than original, or our stamped mufflers to really impress the judges.
Ask about our turbo mufflers for a little extra roar!
1970 Chevelle Small Block Resonator Exhaust System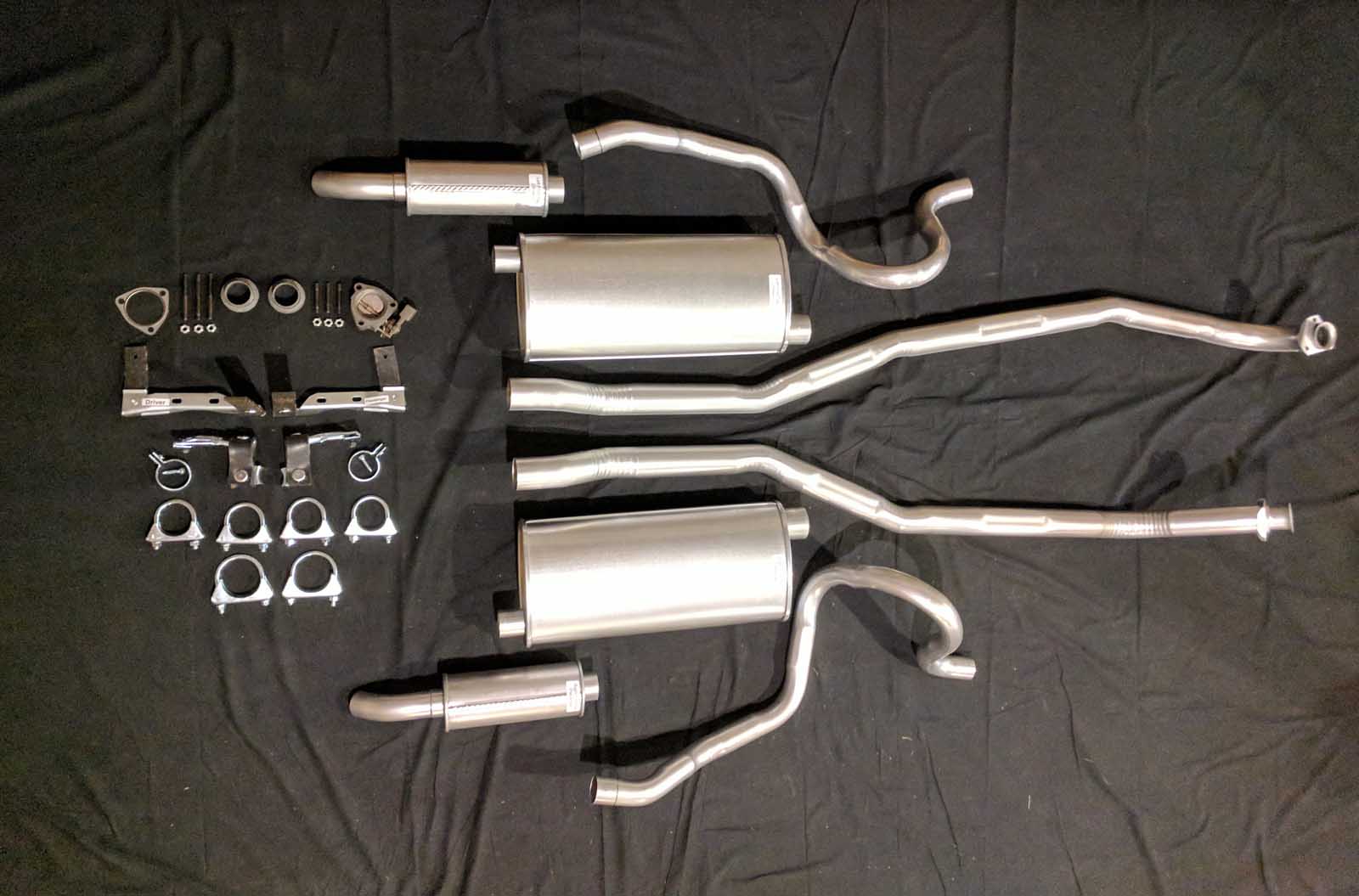 1970 Chevelle Small Block Non Resonator Exhaust System