1964 Corvette Small Block Side Exhaust
The 1964 Corvette Side Exhaust is one of the more unique exhaust systems built during the muscle car era. This exhaust system was not for the faint of heart. It consisted of 2 1/2 inch pipes welded into a 2 3/4″ chambered section. The section had numerous crimps in it to hold the unique internals inside. The system was finished off with an angle cut chrome tip that was welded to the 2 3/4 chambered section. The only attaching hardware for the system was a small bracket welded to the last crimp of the exhaust system and a hanger kit which attached the pipes to the car. You should only consider this system if you like the roar of the car more than the sound of the radio.
Ours systems come reproduced from our original with the correct front pipe welded to the correct side pipe section with correct flat on driver and passenger sides.  Original side pipes made use of two different size crimps a large and a small one to hold the perforated internals.  Our side pipes come with the correct size crimps, correct welded chrome tips, correct brackets welded on big block heat riser, gasket, stud kit and attaching hardware are optional at the time of ordering.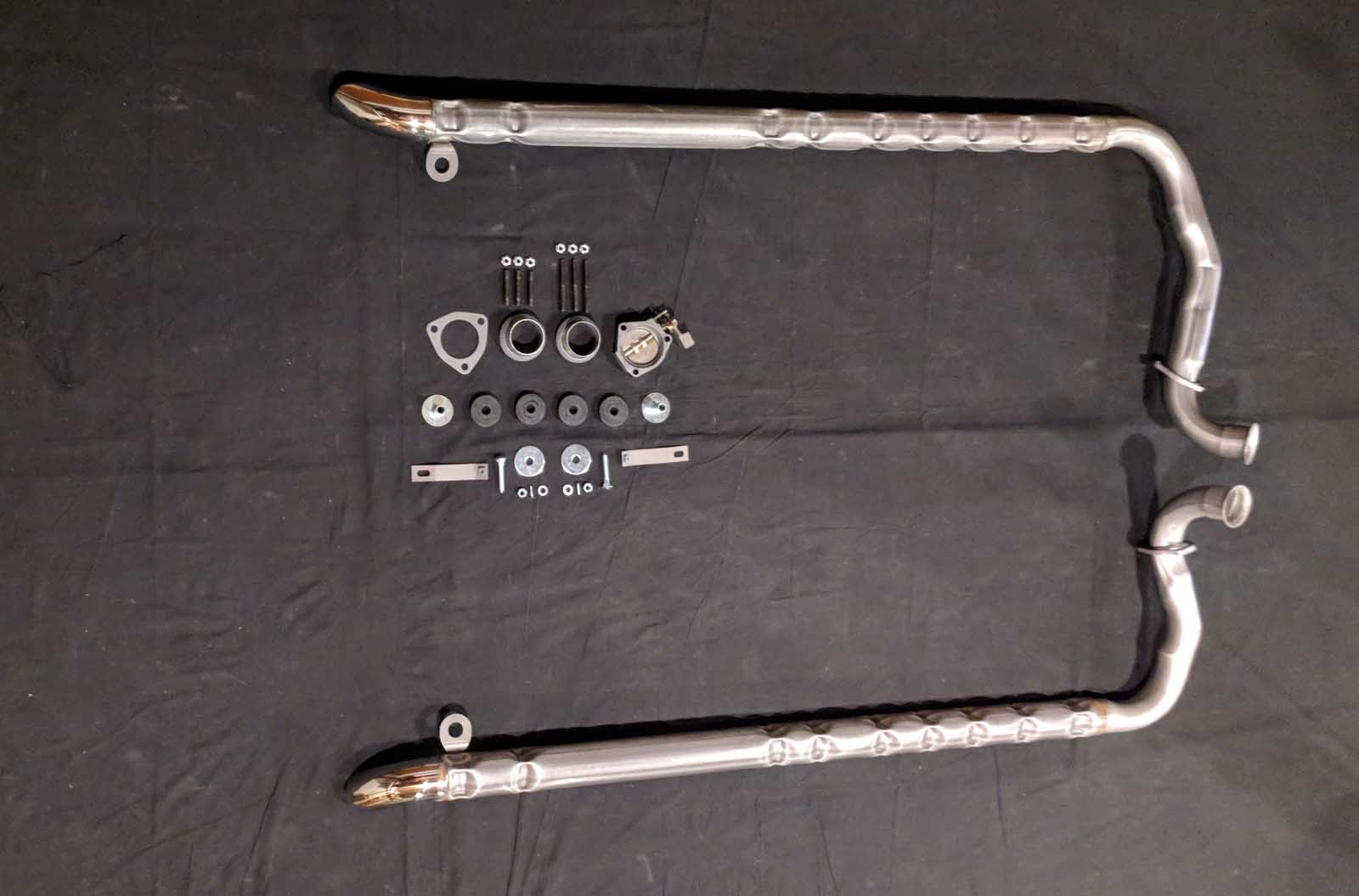 1964 – 1965 Corvette Small Block Side Pipe Exhaust System