1966 El Camino SS Exhaust System Kits
The 1966 El Camino had two different dual exhaust system when GM outfitted these muscle cars. The small block dual exhaust cars recieved 2 1/2″ head pipes and 2″ tail pipes that exited behind the rear wheels. GM accomplished this by swaging down small section to the front head pipes. The 1966 with the big 396 used 2 1/2″ head pipes and 2 " tail pipes. Our exhaust system kits on either application come with the correct head pipes with wrinkles and flats and correct tail pipes.  Original tail pipes were unequal in length allowing the same tail pipes to be used on the El Camino and the station wagons. Our customers can opt for this as well as our custom designed system so that the tail pipes are mirror images and look symmetrical coming out the side of the car. The kit will also include correct mufflers logo deleted, correct muffler hangers, clamps, screws, installation instructions, diagrams and sealant. tail pipe hangers are available as well as retainers and strap clamps for reproduction authenticity. Ask about our concourse package to bump up to corded rubber zinc plated hangers, zinc clamps, ceramic coated flanges, retainers and strap clamps.
Ask about our turbo mufflers for a little extra roar!
1966 El Camino Big Block Exhaust Kit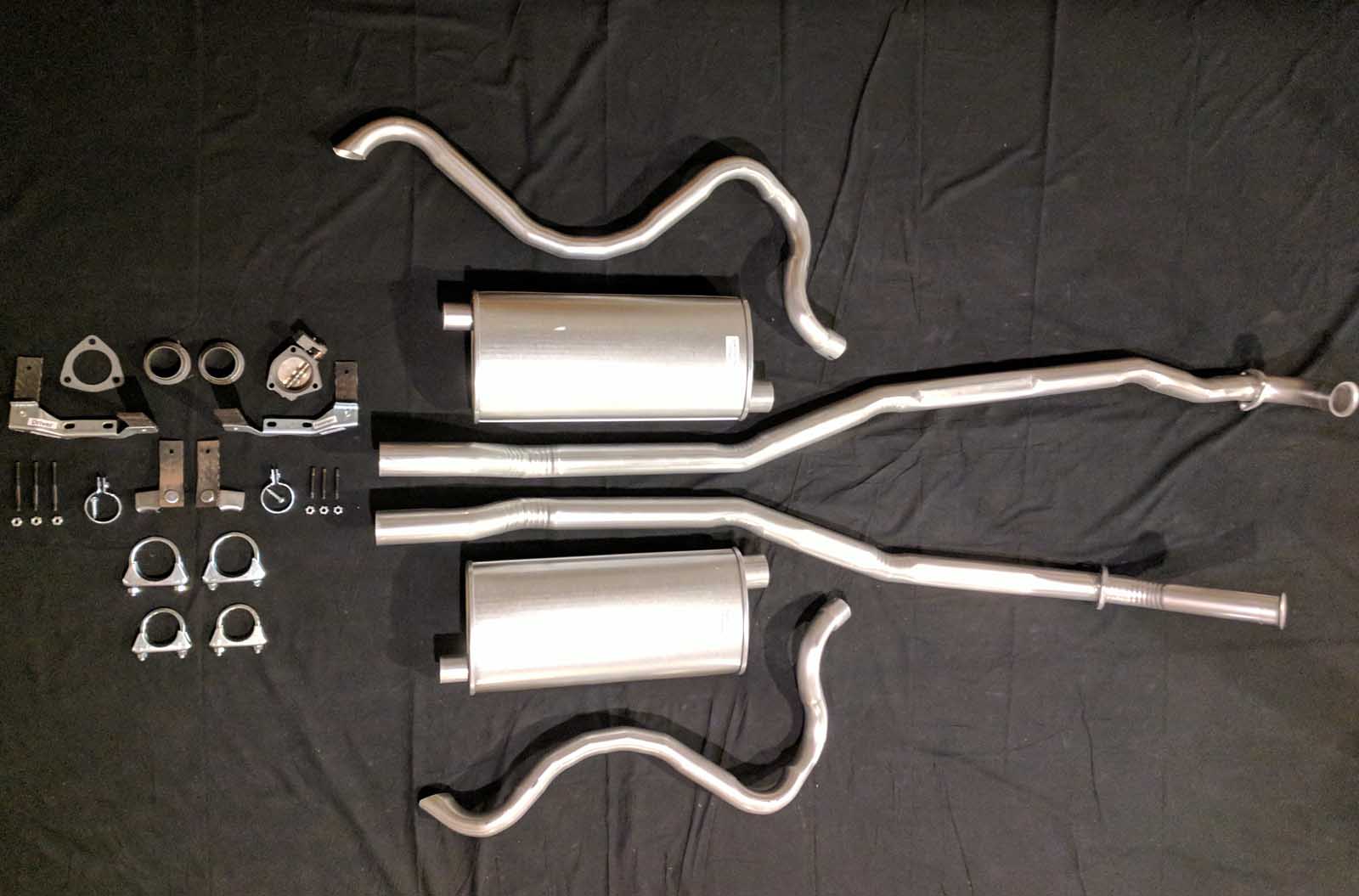 1966 El Camino Small Block Exhaust Kit