1977 Firebird Trans Am Exhaust System
The 1977 Trans Am had one of the most iconic exhaust systems ever put on a muscle car.  These  cars equipped with the W-72 package and the base package 400 got a  2″ Y – pipe coming off the passenger and driver exhaust manifolds  before it enters into a 2 1/2″ pipe and finally connected to a catalytic converter, a single 2 1/4″  over the axle pipe got the exhaust gases back to the muffler on the base package and W-72 package. The exhaust gases exited out of the tail pipes in maybe the most recognizable chrome splitters of all time to top off the exhaust system.
Our 1977 Trans Am exhaust systems come with the correct y-pipe with correct front flanges and correct rear flange welded on.  We have chosen to provide a test pipe in replace of the cat simply because a correct cat is no longer available, and most customers want to eliminate it. Our tail pipes are the correct 2 1/4″ tail pipes with exact correct bracket welded on. When these cars came from the factory the chrome splitters were welded on.  We have seen the splitters at different angles on our original pipes and therefore have decided to allow our customers to weld the tips on at the degrees of their choice with a nice tight slip fit aiding them through the process.
installation instructions, sealant and clamps come as part of the kit with muffler hangers tail hangers studs and nuts available upon request.
If you are looking for one of these exhaust systems you can stop looking now if you are examining other options for a correct exhaust system for your Trans Am as this is it.
1977 Trans Am 400 Base Package and W72 System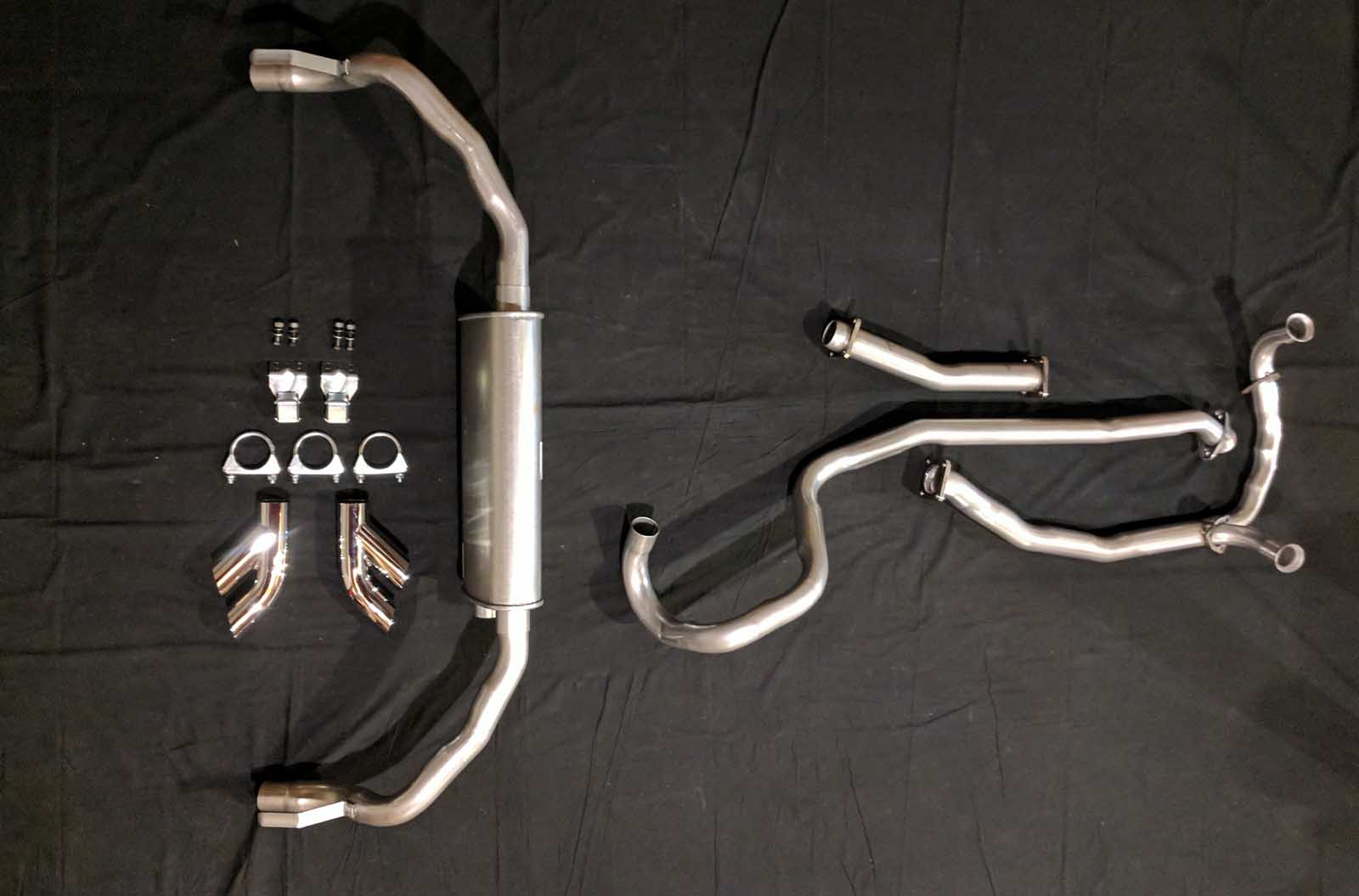 1977 Trans Am Tips