1967 GTO Automatic Transmission Exhaust System
The 1967 GTO with automatic transmission could have been equipped with two different exhaust systems depending on the performance. Std. Duty cars came standard with 2″ head pipes and 2 1/4″ tail pipes,  HO cars had 2 1/4″ head pipes with a flat, and  2 1/4″ tail pipes.  All automatic cars used a resonator that slid on the end of the tail pipe.  The resonator was interesting in concept.  A portion of the gases went directly through the resonator and exited out the back of the car through a double angle cut tips while the remaining portion bounced around for a while before they found there way out.. This mush have given the GTO some uniques sound Pontiac was looking for. Stainless steel tips were on option on the car and when used pointed down at the back of the bumper fairly significantly.  The mufflers were unequal length on  these cars. Our reproduction exhaust systems come with the correct head pipes with correct flanges on std. duty cars and available flanges on HO cars, correct tail pipes with correct flanges, front hangers, tail hangers, clamps installation instructions, diagrams sealant are standard as well. Ask about our  concourse show package for the customer who wants their system to be a little more real than real and have all the exact correct components.
Ask about our turbo mufflers for those customers who want a little more Roar in their Tiger!
1967 GTO Std. Duty Automatic Exhaust System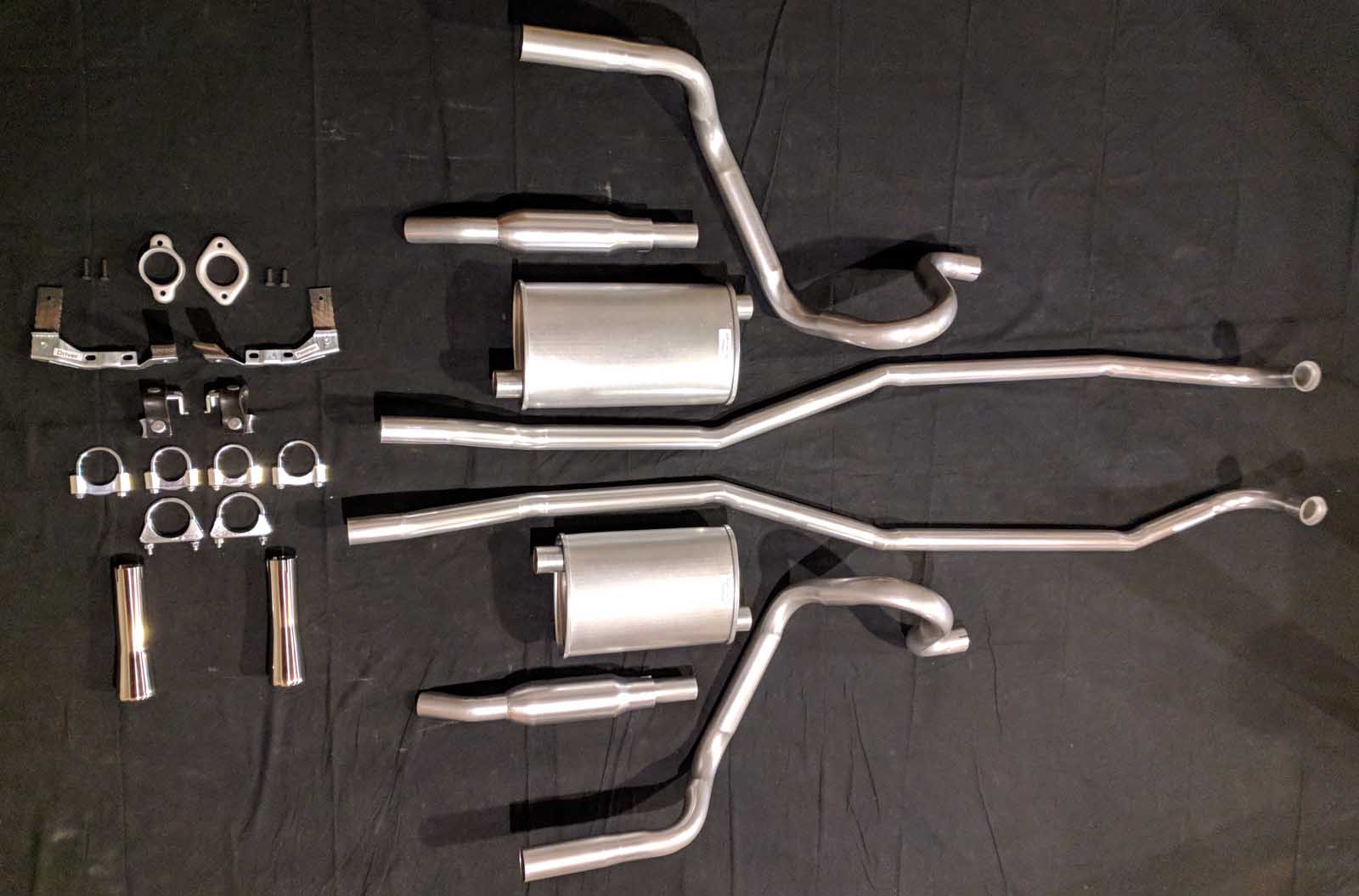 1967 GTO HO Automatic Exhaust System