1969 Oldsmobile 442 and Hurst Olds Exhaust System
The 1969 Oldsmobile 442 exhaust system consisted of 2 1/4″ head pipes and 2′ tail pipes with chrome trumpets welded on. Our reproduction exhaust system for these cars comes with the correct head pipes, flanges, tail pipes with correct welded on trumpets and wrinkle bends! (W-31 cars used a similar exhaust system, however the tail pipes juts turned down and were cut at an angle no tip was welded on) The kit also includes correct mufflers, installation instructions, diagrams, sealant, clamps and correct front hangers. Our reproduction tail pipe hangers are available. . Ask about our concours show pkg. for those of us when original is not good enough.
Ask about our turbo mufflers for a little extra roar!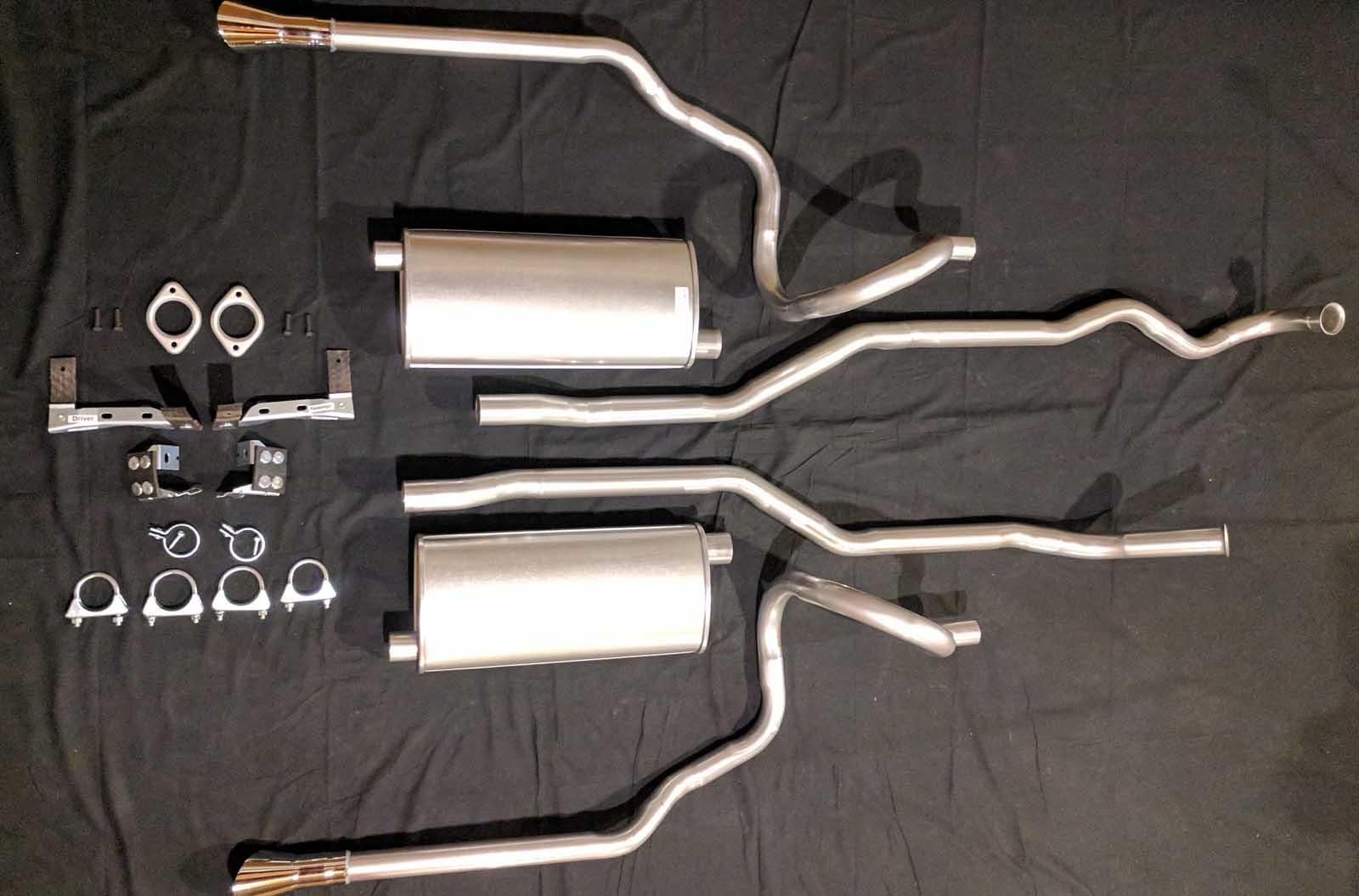 Ultra Rare Chambered Pipes Coming Soon!